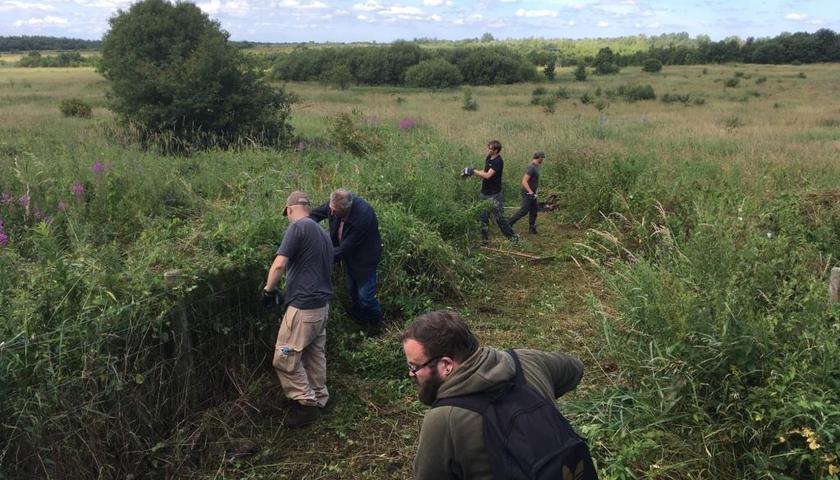 Explore Bickershaw Country Park
Bickershaw Country Park is a developing nature reserve located between Bickershaw village and Westleigh on the former Bickershaw Colliery site. It is a 247-hectare haven for wildlife, comprising of extensive grasslands, woodlands, and scrubland. The country park contains a number of large water bodies including recently created wetland areas devoted to natural flood alleviation schemes funded by the Environment Agency.  
Bickershaw is home to an amazing variety of wildlife including Willow Tits, Kingfisher, Heron and Jack Snipe. Roe Deer can be seen hiding in the woodlands, and predators such as the Buzzard, Kestrel and Sparrow Hawk can often be observed hunting over the grasslands, taking the likes of Field Vole and Wood Mouse. 
The main entrance to the site is off Edna Road in West Leigh, with secondary entrances off Smiths Lane and Plank Lane. There is both disabled and horse access from all three entrances, over 8 km of surfaced footpaths, with an additional 7km of unsurfaced paths for the more adventurous. 
Useful info
There is a car park at Edna Road, and road parking near the Smiths Road and Plank Lane entrances. Activities on site include walking, cycling and horse riding. Dogs are welcome so long as they are kept under control. The large waterbodies are fished by the Leigh District Anglers and information can be found on their website. 
Address
Fir Tree Flash, Edna Road, Wigan Road, Westleigh, WN7 5ES 
Related projects