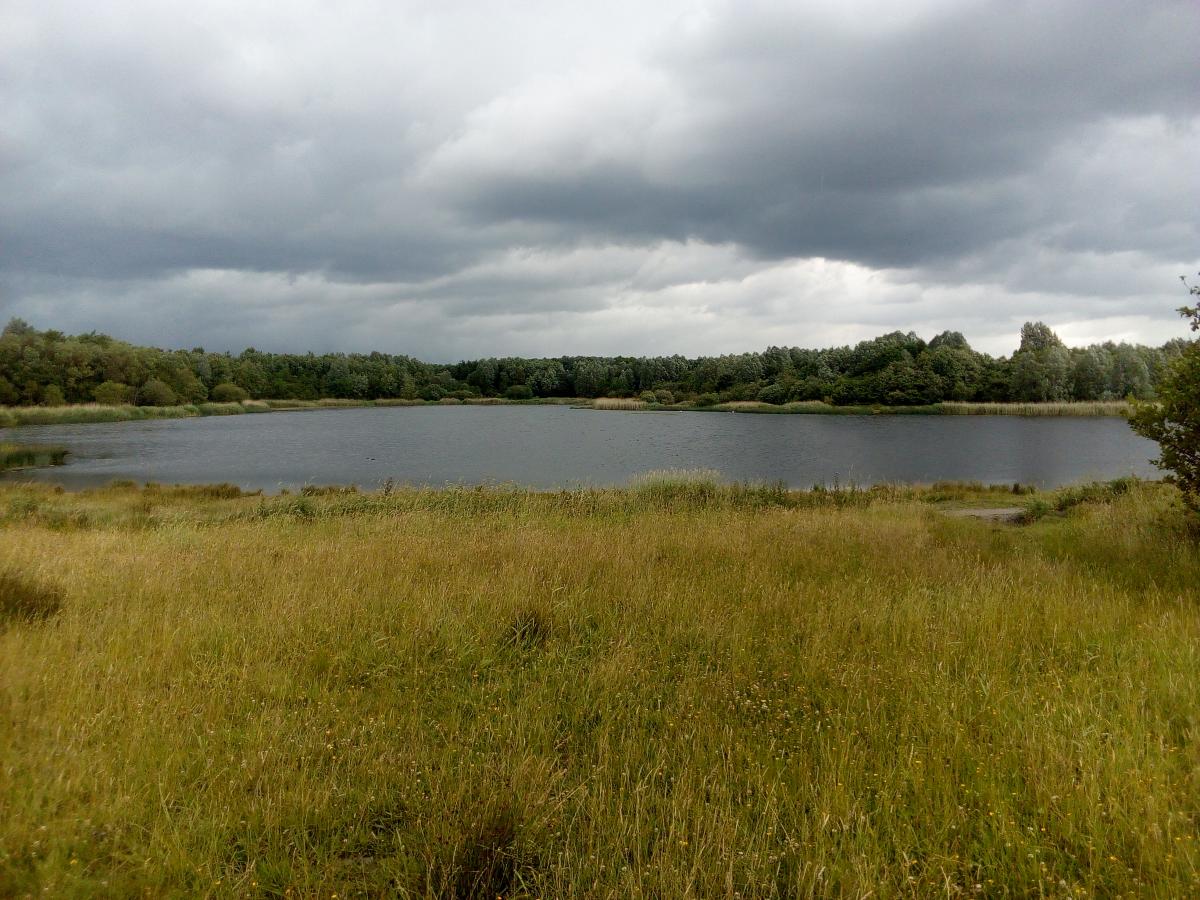 Explore Amberswood - Part of the Flashes National Nature Reserve
Amberwood is the most north easterly of the clusters of sites that is part of the Flashes of Wigan and Leigh National Nature Reserve (NNR). It a 160-hectare wetland mosaic consisting of a lake and a series of smaller ponds and lowland raised bog, linked by ditches and streams and interspersed with species-rich grassland and woodland.
It formed after open cast coal mining and wildlife highlights includes the elusive water vole which takes advantage of the ditch network. It is a great strong hold for amphibians with frogs, toads and common newts and new ponds have been created to enable great crested newts to thrive. Willow tits live in the maturing scrubby areas and the reedbeds and meadows are host to a huge variety of birds and invertebrates including colourful dragonflies. 
Learn about the Fenscape and national innovation in reedbed and wetland improvements. 
There are approximately 6km of footpaths, providing walks of all lengths and links to other sites through the Jubilee Way and the Whelley Loop Line. There is an augmented reality trail through the woodland. The site is used for dog walking, cycling and horse riding. The site is owned by Wigan Council, supported by Lancashire Wildlife Trust and day-to-day managed by the Groundwork Trust.
For information about the Amberswood 2.5k Family Loop, click here: Amberswood | Carbon Landscapes
Amberswood North Access via Wigan Road Hindley - small car park opposite Le Cava Restaurant 174 Wigan Rd, Hindley, Wigan WN2 3BU.
Low Hall Car Park including south Access to Amberswood - Liverpool Road (A58), opposite Crompton Street, Platt Bridge, Wigan nearest postcode WN2 3UF. 
Useful info
There are numerous entrances to the reserve with street parking, and a small carpark on Manchester Road, opposite La Cava Restaurant. There are benches around the lake, which is just off Liverpool Road, opposite Low Hall car park. Orienteering maps are available for purchase from the Greater Manchester Orienteering Activities website. 
Address
Manchester Road, WN2 3BU for carpark. Please note there are only 6 parking spaces. Crompton Street. off Liverpool Road, WN2 3 UF for the lake (opposite Low Hall carpark).
Related projects