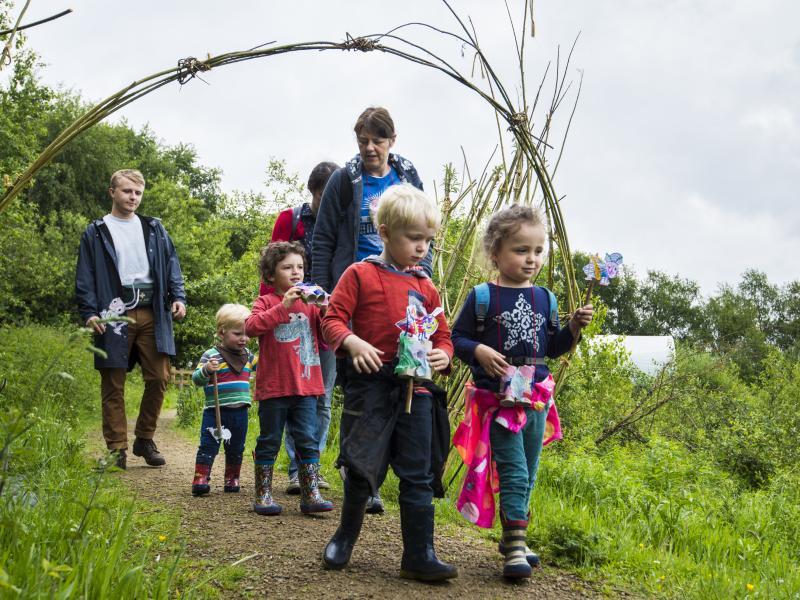 Location:
Throughout the Carbon Landscape
Summary:
Carbon Connections is a comprehensive events programme to enjoy and celebrate the unique natural and cultural heritage of the Carbon Landscape.
The events are for young and old and inspire members of the community within and around the Carbon Landscape to get involved with other aspects of the project, linking the restoration elements of the programme to the wider social and cultural heritage of the Carbon Landscape. 
Carbon Connections interpreted, disseminated and promoted key messages about the Carbon Landscape project through accessible, relevant and enjoyable workshops and events. This programme represented a significant over achievement!
Acheivements: 
185 events.
7503 Participants (target 2500)
Over 20 local groups engaged
4 Local museums and Historical Institutions – Wigan Museum, Wigan and Leigh Archives, Lancashire Mining Museum, Irlam Train Station Museum
One example of the difference the Programme team has made is between 2018 and 2019 of people attending the Magnificent Meadows Open Day at Paddington Meadows. The public footfall had doubled. In many ways the use of Eventbrite and publicity via Facebook groups has transformed ways of working. most of these events are oversubscribed!
Stand out events
Launch to influencers Astley Mining Museum September 2017 [hyperlink]
British Science Week 2019 with local disability groups [hyperlink]
Six Lowland Peatbogs in a Day aimed at Key Stakeholders 2019 [hyperlink]
Youth Summit 2020 [hyperlink]
Boggarty Boggart Day Warrington 2019 [hyperlink]
Dragonfly Festival Salford 2019 [hyperlink]
"The story of the decline of the dragonflies or the Boggarts reappearing are in effect fables. Stories with a moral undertone about protecting nature. It helps embed the importance of these landscapes in the hearts and minds of potentially millions of people living on the doorstep." Arts and Culture Co-ordinator Bernie Dalrymple.
Life and Times of Chat Moss [hyperlink] – commissioned promenade outdoor play
"It is wonderful that all these different organisations are coming together. It must be one of the hardest things in the world to educate people in such an entertaining way. It was absolutely wonderful." Cllr Steve Dawber Mayor of Wigan
Heritage Fund Celebration and Canal Barge [hyperlink]
Media Launch and VIP invites Flashes of Wigan and Leigh National Nature Reserve
How you can get involved:
If you would like to come along to one of our events then check out our What's On section or visit our Eventbrite page to see what we are up too. 
Contact the Carbon Landscape Partnership Team:
​Email: carbonlandscape@lancswt.org.uk
Telephone: 01942 246415