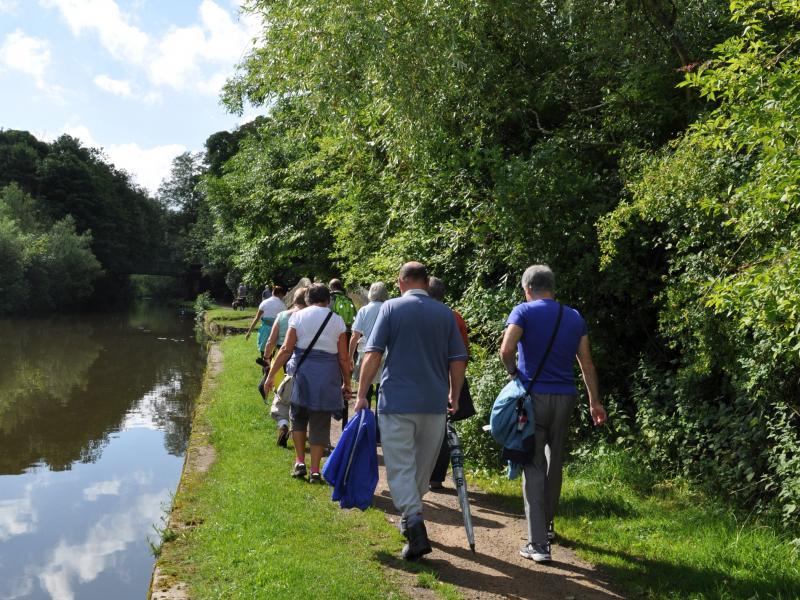 Location:
Throughout the Carbon Landscape
Summary:
I5OutdoorChampionsReport.pdf (carbonlandscape.org.uk)
The Outdoor Champions project purpose is to provide structured walks that are beneficial for peoples physical and mental health. It involved coordinator Tracy Morris of the BeWell Programme (formerly Wigan's Inspiring Healthy Lifestyles), Salford Culture and Leisure Trust and Warrington Livewire.
The rationale for supporting a 'health walks' focus reflects both the findings from national and local evidence of effectiveness. As part of the referral programme participants received an outdoor exercise offer and behaviour change support over an initial period of 12 weeks as well as monitoring support for up to 6 months after completion.
This programme was unfortunately affected by the Covid pandemic.
Achievements:
508 health walks
820 participants
30 volunteer walk leaders
Not originally envisioned
After the pandemic, because of the effect of British Cycling on the Carbon Trails the project moved over to working from the Cycling Hub at Leigh Spinners Mill.
Project manager Richard Smith (BeWell):
"I had never even heard of a wildlife corridor. Now I can see how important it is to move people through the landscape for them to appreciate it. I would say it broadens people."
The highlight of this project was the launch of the Carbon Trail as part of the "Week in the Wild" as the community launch for the Carbon Landscape. It involved a relay of three groups of walkers totalling 32 people. The first leg was Warrington Train Station to Irlam Train Station (12 miles) with Livewire leading, Irlam Train Station to Astley Mining Museum with a drop at Little Woolden Moss Nature Reserve (6 miles) and finally Astley Mining Museum to Wigan Flashes (9 miles) where the finale of the event was being held.
"We are proud of the way we co-produced our trails so that local people feel ownership for them and also how amazing our volunteer walk leaders are for stepping up to support this event."
With the weekly health walks:
"Waggy tail walks have been really important for me. They have helped to improve my dog's social skills whilst in a safe environment. We've discovered parts of Wigan that I didn't even know existed. I've since revisited the walks and taken others to explore the area. Low hall and Amberswood are beautiful. I even used some of Tracy's knowledge to storytell along the way …. Tracy deserves a medal she makes every walk fascinating. Her walks are the best part of the month."
Into the future
The legacy is undoubtedly that the walks have been mapped and all their interesting features are much more accessible. The volunteer walk leaders and cycle leaders now keep the programme running even if there is not a professional member of staff present. We are continuing to be active on the Carbon Landscape because of the increase in local knowledge and community engagement!
How you can get involved: