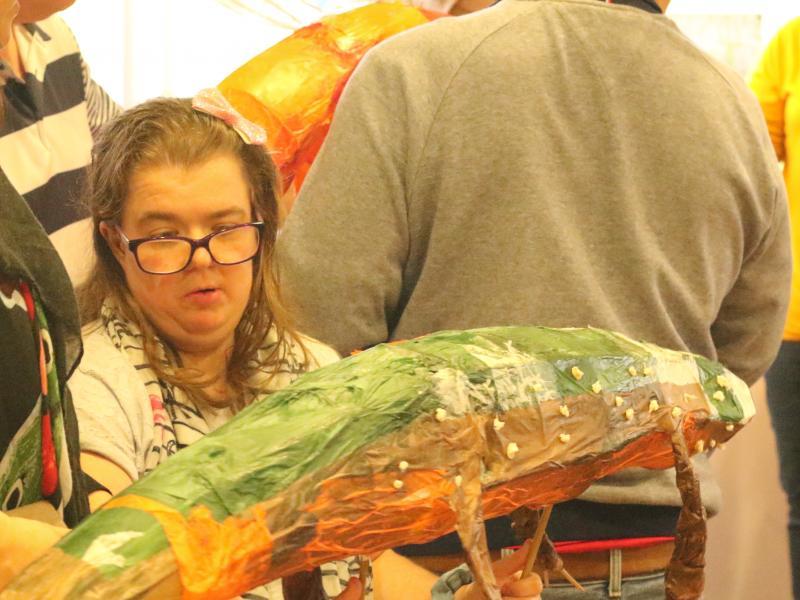 Location:
Throughout the Carbon Landscape
Summary:
I4CarbonCreativeReport.pdf (carbonlandscape.org.uk)
Artist, commissioned by City of Trees, worked alongside members of the community to tell the story of the formation, exploitation and restoration of the Carbon Landscape. This was done through the use of a variety of media using different ways to create materials that can be displayed and exhibited within and outside the Carbon Landscape.
 The project significantly overachieved its initial target of working with 4 artists.
Artists that where commissioned:
12 community groups engaged with 550 people
Permanent Art installations
Looking for Eden – creative writing and beautiful photography
Some of the art produced is just stunning, ground-breaking and under-rated!
The greatest achievement is the connections made with local communities. Each artist led collaborative pieces that were empowering for communities especially creative writing, poetry, photography and drawing. All work was totally embedded in the environment through a process of co-production which is more than the sum of its parts.
Project Coordinator Miranda Clarke from City of Trees 
"At the time I was surprised how little knowledge people living in Walkden and Worsley had of their greenspace and virtually no knowledge of the mosslands... Just from my personal observations it allowed people who possibly wouldn't ordinarily, get outside, take a deep breath, listen to the birds on the moss and the fact the motorway can be heard in the background doesn't matter."
The joining up of the projects with partners, groups and some schools are connections that will always exist. The art and culture experiences enabled groups to be the "right headspace" to engage with further projects.
Paul Wright, Local Resident working on the Word in Edgeways Project
"I think it's fair to say that we're very pleased with the writing we have produced, aided greatly by Ralph's (Hoyte) help and support and our inspiring visit to Chat Moss as well as your enthusiasm and encouragement"
Into the future
The fact that the ideas came from the landscape ensured it was very rich. How communities react to their landscapes is very emotive whilst they learned about what was on their doorstep. The Great Manchester Wetlands partnership has become a trusted entity to deliver high quality art and culture experiences.
How you can get involved: