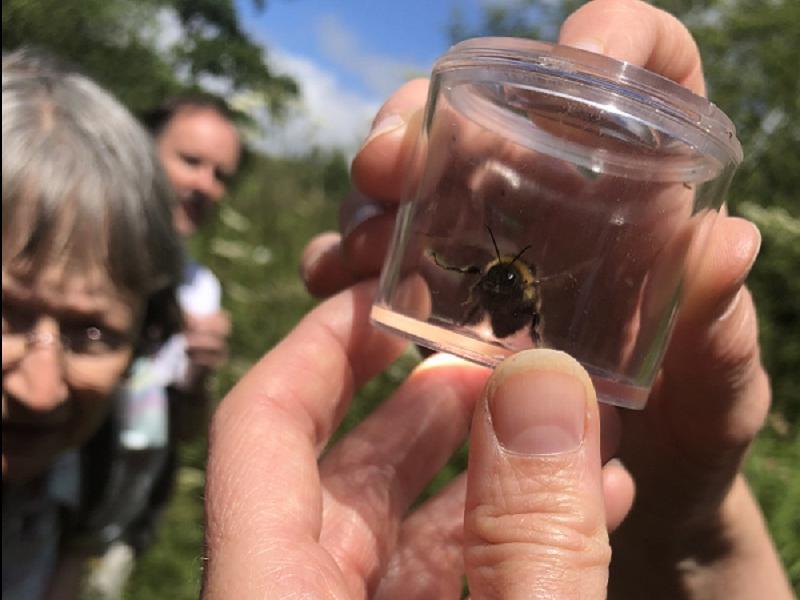 Location:
Throughout the Carbon Landscape
Summary:
I2CarbonSkillsReport.pdf (carbonlandscape.org.uk)
Carbon Skills has been a real success story due to the variety of training on offer and also through the use of digital delivery throughout the Covid pandemic, this meant that the learning could continue even in lockdown! The sheer number of training opportunities, that were tailored to the needs of formal partners and local communities, is a fantastic example of the susses of this Landscape Scale Partnership.
The programme significantly overachieved, even when faced with a global pandemic!
Achievements:
2030 people trained (target 1000)
120 training courses delivered both in person and online.  
59 people mentored to lead community events (target 40)
1 training network created
Not originally envisioned:
Programme team ended up doing a lot of the delivery as the training was so bespoke that it became difficult to get in outside contractors.
Training had to go online from 2020 because of the Covid pandemic.
66 AQA Unit Awards - The programme team did not appreciate how powerful these would be for motivating trainees, placements, volunteers and the general public. But they were!
The programme team have also been on a journey of how to create the best learning experiences.
Entry Level on every subject imaginable and responding to requests
"Loved learning the science behind restoration",
"Explanations as to why we do the practical stuff."
"The practical workshops on habitat maintenance were particularly useful for volunteers with limited mobility who could use the skills taught at a level practical to themselves."
Landscape champion training – this would involve some form of mentoring commitment from the individual and AQA Leading a Group and AQA Leading a Guided Walk were particularly important.
"Tickets" style training – this was only available to those volunteers who had shown dedication and connection to a restoration project e,g, Outdoor First Aid at Work and Brushcutter Training.
Practical sessions
"It was very much encouraged that everyone get stuck in and give it a go – learning as we were going along. That worked for me because I had never done it before." Hedgelaying Workshop Attendee
Into the future
The evolution of the project, especially to the three-tier system and the use of AQA Unit Awards, is a valuable lesson for all Landscape Scale Partnerships. A digital version of the legacy of Carbon Skills is available in our resource centre so people can refresh or learn new skills. Also several community groups are continuing with the organisation of their own workshops and bioblitzes.
How you can get involved:
Head to our What's on page or our Facebook page to see what's coming up. Some course require people to be signed up as a volunteer so please head over to our Volunteer section to find out more about being a volunteer withe Carbon Landscape. 
Contact the Carbon Landscape Partnership Team:
​Email: carbonlandscape@lancswt.org.uk
Telephone: 01942 246415