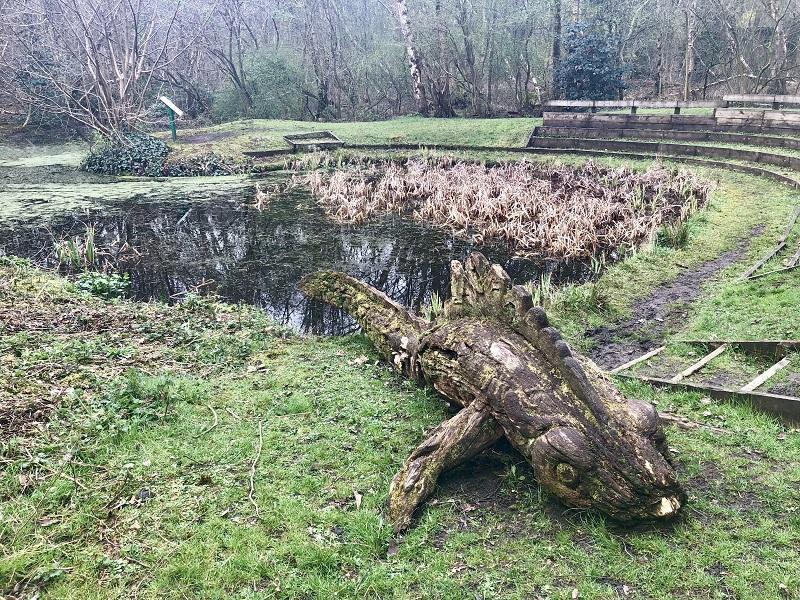 Summary:
R6RisleyMossReport.pdf (carbonlandscape.org.uk)
Having left all of the motorways, ring roads and housing estates of Birchwood behind, all of a sudden you pass through the gates of Risley Moss and into this different place. Risley Moss supports 68ha of internationally important lowland raised peat bog habitat. The Mini-moss bunding and rewetting works created a mosaic of bog pools, mossland and wet woodland in an area that was previously dominated by bracken and scrub. The boardwalk through the Mini-Moss has enhanced the visitor experience. The programme significantly overachieved its targets!
Achievements: 
Fenced raised boardwalk accessible for wheelchairs 
40m of pathway created 
14 Channels blocked 
210m channels rewetted 
Additional Achievements:
1.2ha of lowland raised bog restored.
1.5ha of wet woodland re-wet.
1 raised viewing platform.
Warrington Borough Council ranger Mark Cozens:
"With the restoration of the Mini-moss, we saw the outcomes for biodiversity immediately. Dragonfly surveys carried out with our Friends, Risley Moss Action Group (RiMAG), indicated that nine species had moved in straight away. This brings nature close to people's viewpoint because as they are walking down the boardwalk, the damselflies and dragonflies are resting up, sunning themselves."
However, due to the sensitivity of the habitat there needs to be a public visitor zone. The new "Access for All" boardwalk and habitat has been well received. Sphagnum squeezing and bouncing on the moss always go down well as activities with children. The boardwalk forms part of the wider Wildlife and Orienteering trails created in partnership with the Mersey Forest. Events include the regular Green Safari, Halloween and Christmas Elf Hunt. The standout Carbon Landscape event was the Boggarty Boggart day [hyperlink].
"It is another place with its own serenity, specialist plants and different rules apply. You gain a sense of being part of an ancient landscape."
Into the future
The viewing platform, boardwalk and Mini-moss will last for decades to come as will the visitors experience and a hub for the proposed National Nature Reserve. The partnership with Natural England is an integral. We are getting Risley Moss to the point where we can support species reintroduction e.g. white-faced darter dragonfly.
For more information visit the links below:
https://www.warrington.gov.uk/risleymoss
To discover the new family-friendly and wheelchair accessible "Risley Moss Nature Trail" visit 
https://warrington-cms.cms-live.firmstep.com/risley-moss-nature-trails
How you can get involved: