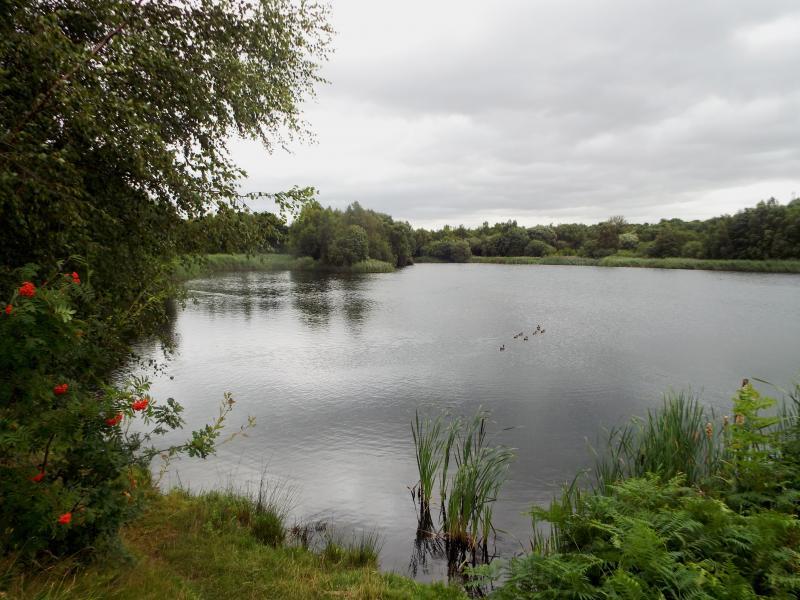 Summary:
R3FenscapeReport.pdf (carbonlandscape.org.uk)
The Fenscape project created a wonderful corridor of fen habitats and other similar wetlands within the urban area of Wigan and Leigh. These corridors where created through essential capital works and volunteer engagement resulting in all targets set being over-achieved!
Achievements:
33.5ha of Fen habitat restored (target 12ha)
1.15km of New ditching (target 1.5km)
Scrub removal target 27ha – achieved 21.5ha
Volunteer day achieved 511
Wet grassland training courses target 3 – achieved 4
Wet grassland events target 2 – achieved 6
Talks to local groups target 5 – achieved 6
Volunteers surveying target 100 – achieved 195
Further Achievements:
Slow the Flow Flood Alleviation to 83 properties
Rewetting 3 hectares of woodland to improve suitability for willow tits
District Level Licensing pond creation for Great Crested Newts
Foundation for the Declared Flashes of Wigan and Leigh National Nature Reserve.
This is the Lawton Principles of "Bigger, Better and More Joined Up" in practice where Dr Mark Champion (Lancashire Wildlife Trust), Martin Purcell (Wigan Council) supported by Natural England became the designers of a ground-breaking programme that has eventually led to a National Nature Reserve.
"Fenscape" involved multiple techniques. For example,
rewetting woodland at Amberswood to improve suitability for willow tits.
Reedbed "water channels" to stop dogs disturbing birds like water rail at Amberswood and allowing the cetti's warbler to move in.
Reedbed lowering which supported bitterns breeding at Bryn Marsh in 2022.
Slow the flow stone weirs at Bickershaw by breaking a concrete culvert and restoring meanders which saw fish return instantly and opportunities for kingfishers and water voles.
Flood plain creation for marshland plants, alleviating floods and protecting 83 properties.
Ponds for great crested newts.
Into the future
A big part of our work is reaching out into the academic and education community! Fenscape has become a living lab. However, the work is most definitely rooted within the community. Whilst the major capital works are complete, we move into a maintenance phase. We will be eternally grateful to our Friends groups and regular walkers who are the eyes and ears and supporters of the work. Together we will continue the essential work to support the NNR ambition.
How you can get involved:
If you would like to Volunteer for this project then please take a look at our Volunteer Section for more information. 
Contact the Carbon Landscape Partnership Team:
Email: carbonlandscape@lancswt.org.uk
​Telephone: 01942 246415