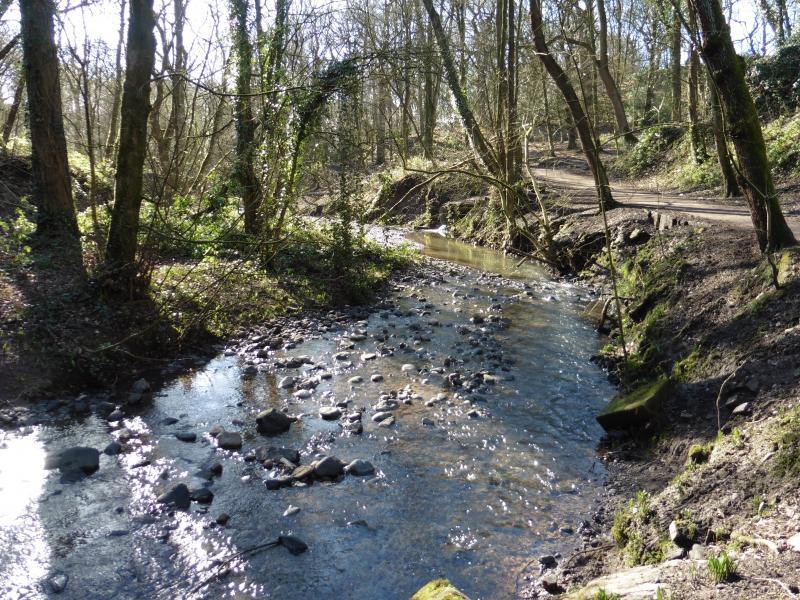 Summary:
R2HeyBrookRevivalReport.pdf (carbonlandscape.org.uk)
The Heybrook Revival project delivered a pilot restoration of the riparian habitat at Low Hall Local Nature Reserve. This was achieved through the creation of a Sustainable Drainage System (SuDS) that was installed between 2017 and 2021. The programme significantly overachieved its targets!
Achievements:
2 Sustainable drainage system's created
1.3ha of Riparian habitat where improved
4 Water quality improvement – target 2
21 Citizen science water quality monitors – target 8
Further Achievements:
Overachievement of water quality improvement techniques including reedbed planting for filtration, leaky dams to slow the flow, balsam removal and ponds for wildlife.
220 People engaged
136 Volunteer days
Through this project, we installed reed beds, created a new pond and re-landscaped four existing ponds in Low Hall Local Nature Reserve. Landscaping was carried out by clearing large areas of Himalayan Balsam and scrubland and we installed leaky dams to help reduce flood risk. The improvements to the area is incredible!
The ponds are now larger and more functional. The reed beds are now acting as a filter to help improve the water quality in Hey Brook which eventually feeds into the River Mersey.
'It's a fab bit of work, it will look great by this time next year. Hopefully it will give us more insects, reptiles and fish too. Well done' - Facebook comment
21 volunteers where trained as 'River Guardians' and now possess the skills and equipment to monitor and gain knowledge about their local watercourses, enabling them to take ownership of their local water environment.
Kick sampling training was provided, with 100% of trainees feeling inspired to play an active role monitoring their local river. 80% of attendees even expressed interest in encouraging others to monitor their local river, which is such an achievement! 
"Thank you so much for putting on the training session yesterday, it was a great day. Looking forward to getting the kick sampling and water quality sampling surveying started."
Into the future
Mersey Rivers Trust has begun to look at the Glaze catchment as a whole and identified more areas for similar works to reduce flood risk, improve habitat and address water quality issues.
How you can get involved: