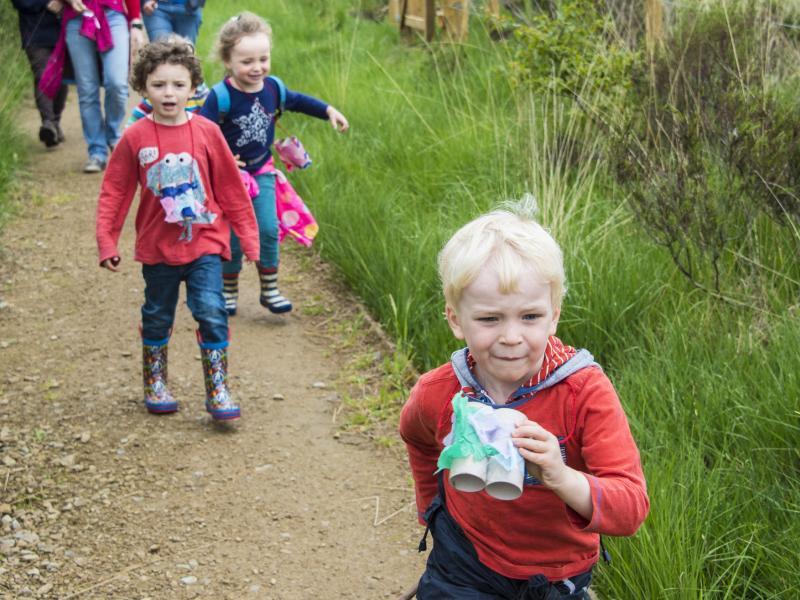 Location:
Across the Carbon Landscape
Summary:
C1CarbonTrailReport.pdf (carbonlandscape.org.uk) 
A programme of physical access improvements to the Carbon Landscape improving gateways sites and developing a 'Carbon Trail' linking key sites between the three landscape character areas.
A series of three shorter Carbon Trails or 'Loops' have been established that provide interpretative features and tell the Carbon Landscape story in different ways in each area.Three gateway sites have been prioritised for improvement, based on public and partnership consultation and analysis. 
 Thousands of hours were spent exploring the trails and footpaths of the Carbon Landscape searching for the suitability of trails across the landscape and opportunities to tell the Carbon Landscape story to anyone that will listen!
Achievements:
A one-stop-shop interactive map including walks championed by Friends Groups and Outdoor Champions.
3 gateway sites improved

Three Sisters [hyperlink],
New Moss Wood [hyperlink]
Risley Moss [hyperlink]

32km Carbon Trail- Starts at Wigan Train station and ends at Warrington Train Station (Bank Quay is on the same mainline). Getting onto the canal, The Carbon Trail visits Wigan Flashes, Lightshaw, Pennington, Hope Carr, Bents Garden Centre, Windy Bank Wood, Little Woolden Moss, New Moss Wood, Pestfurlong Moss, Risley Moss, Woolston Park, Paddington Meadows and finishes at Woolston Eyes (permit entry).
3 heritage Trail loops– each with accompanying podcasts and video familiarisation walks with Adam Berry.

Timewalk Three Sisters to Wigan Flashes and return via the canal 13.2km [hyperlink],
Salford Heritage Loop 6.5km [hyperlink]
Mersey Corridor Heritage Loop 6.5km [hyperlink].

9 Interpretation AO Lecterns
9 Oak Monoliths with British Cycling and 100+ Augmented Reality Signs to double as waymarkers.
Additional Achievements:
9 x Family friendly cycle trails totalling 30.9km based on criteria of funder British Cycling

Little ducklings cycle trail at Turners Flash 1km  
Amberswood Lake and Woodland Adventure Trail 2.2km
Bickershaw Bumble Bees Cycling 5.5km
Three Sisters Bridle Path 2km
Wigan Flashes and Pennington Flash on the Leeds-Liverpool Canal 11.3km
New Moss Wood to Little Woolden Moss on the Bridleway 1.8km
Birchwood Forest Park Loop 1km
Woolston Park Cycling 2km
New Cut to Black Bear Canal 4km
Into the future
The trails are the backbone of everything within the Carbon Landscape; the events, digital, the arts and culture! People really start to understand their place and their relationship with the landscape; its past, its wildlife and how they may personally move forward with that space.
Interpretation furniture and digital presence into relative perpetuity
Dr Andrew Read of "Walking Projects Plus CIC" has taken the trails within his own practice and therefore there is an influential advocate.
Declaration of the Flashes National Nature Reserve and proposed Mosslands NNR will ensure the trails are enjoyed for many years to come. 
How you can get involved:
We offer free training through our events and volunteering programmes.  To find out more click on the events or volunteering tabs.
Contact the Carbon Landscape Partnership Team:
​Email: carbonlandscape@lancswt.org.uk
Telephone: 01942 246415