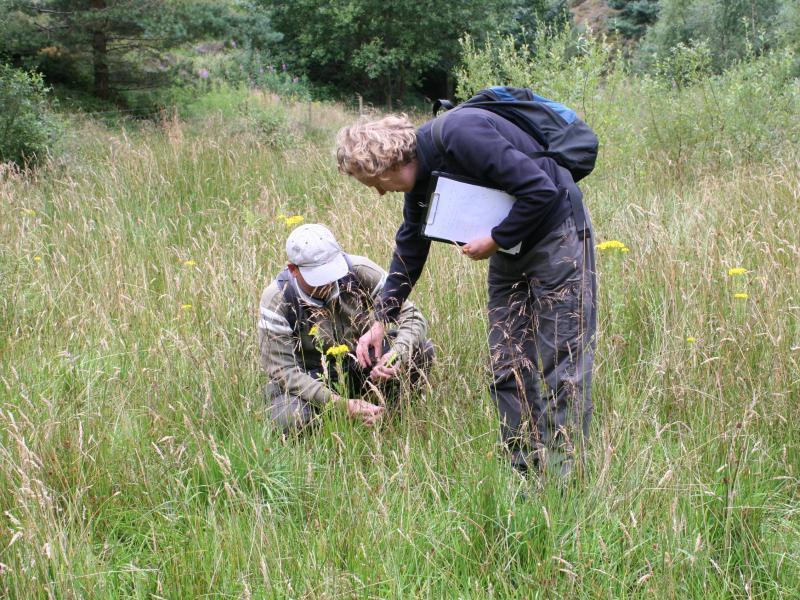 Location:
Throughout the Carbon Landscape
Summary:
R1CitizenScienceReport.pdf (carbonlandscape.org.uk)
Citizen Science was a major species and habitat surveying project for the whole Carbon Landscape area, using innovative software. This project has provided an important mechanism for involving and immersing people within the landscape and providing a feeling of ownership of the landscape, as well providing a cost effective, robust and sustainable monitoring method.
Spread over three years, this project used volunteer recorders to undertake the monitoring works, using structured survey methods, allowing repeatable and comparable surveillance to be undertaken year on year.
Achievements:
                393 Volunteers trained
                45 training workshops delivered
                463 surveys' completed, submitted and analysed
                One sustainable and repeatable survey system
                One online resource shared for the Carbon Landscape
                71,828k Volunteer hours delivered 
Further Acheivements: 
Development of Swift - Greater Manchester Local Record Centre (LRC) and Cheshire LRC's online recording system for use in the field or at home/office.
Creation of a Land ownership database.
The Citizen Science project's primary objective was to collect biological data on key species of high conservation concern, which still occur across the Carbon Landscape in regionally, and nationally important numbers. The focus was on farmland birds, wetland birds, dragonflies, plants, water voles and willow tits. The project built upon existing survey work, by recruiting and training new recorders to increase survey coverage across the landscape. The data is now being used to measure the success of the habitat creation and restoration undertaken by the Carbon Landscape Programme and to identify new opportunity areas.
The project delivered far more than was envisaged at the outset! The numbers of volunteers who engaged with the project exceeded everyone's expectations and the survey training workshops were regularly oversubscribed and additional dates added to meet demand. The commitment shown by the citizen scientists has been impressive, some having taken part in up to five different surveys and others covering multiple 1-km squares for an individual species or group. Many carried out four years of surveying and where keen to continue with what they recognise as being an important task, monitoring the flora and fauna of the Carbon Landscape.
The Future
The data portal has already been expanded to facilitate the collection of ad-hoc survey data and the survey coverage has been expanded outside of the Carbon Landscape area.
Being able to share this data with our partners underpins the knowledge required for the restoration of habitats, feeding into the Environment Act 2021 Nature Recovery Network principally through informing Environment Land Management schemes (ELM) and the county wide Local Nature Recovery Strategy (LNRS).
Project lead organisation: Greater Manchester Ecology Unit
How you can get involved: