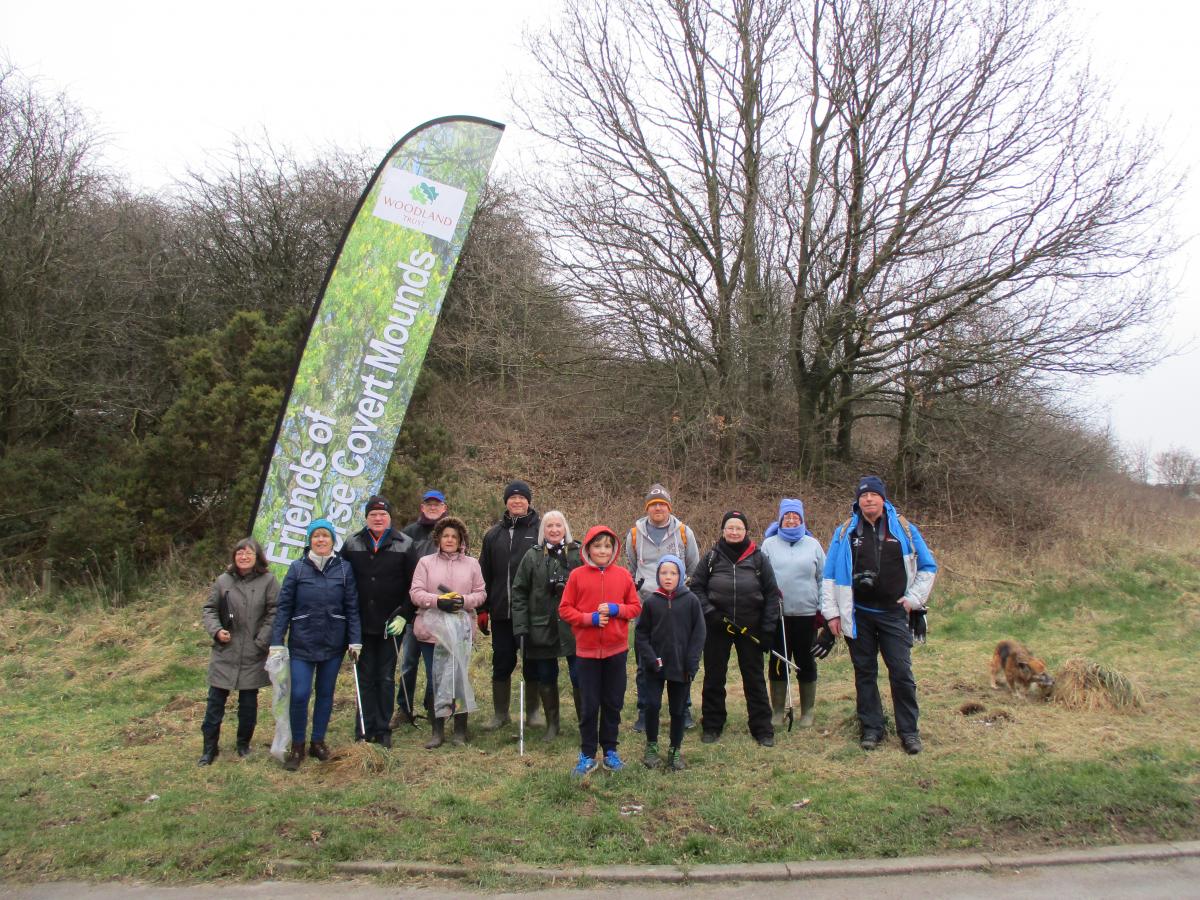 Explore Gorse Covert Mounds
This suburban site is a delightful mosaic of mixed woodland, meadows, peat bog and ponds. It supports an amazing variety of plants and wildlife. Its network of accessible paths allows you to enjoy woodland and waterside walks, and some stunning views from Pestfurlong Hill. On a clear day you can see as far as the West Pennine Moors. 
Gorse Covert Mounds is also home to Pestfurlong Moss, a remnant of the Manchester Mosses that once covered the whole area.  This ecologically important habitat is a Lowland Raised Peat Bog, which is home to a variety of Sphagnum Mosses, plants such as Cranberry and grasses such as Cotton Grass. 
Gorse Covert Mounds is home to several species of Dragonfly and Damselfly as well as hosting a rich diversity of bird and mammal life. Highlights include the rare Willow Tit, Brambling, Redwing and Redpoll. 
The restoration of Pestfurlong Moss has involved the installation of several bunds and ditch blocks to allow the peat bog to become waterlogged and return to its optimum state. The wet conditions allow the growth of Sphagnum Mosses and the creation of peat, which is crucial to the storing of carbon.
Useful info
The site has its own car park on Gorse Covert Road with plenty of information boards and signage. The nearest amenities are at Birchwood Shopping Centre, with several cafes, shops and public toilets. 
The number 25 Bus runs along Gorse Covert Road, with a bus stop close to the main entrance. 
Opening times
Gorse Covert Mounds can be accessed 24 hours a day. 
Address
Gorse Covert Road, Birchwood, Warrington WA3 6SU
Related projects