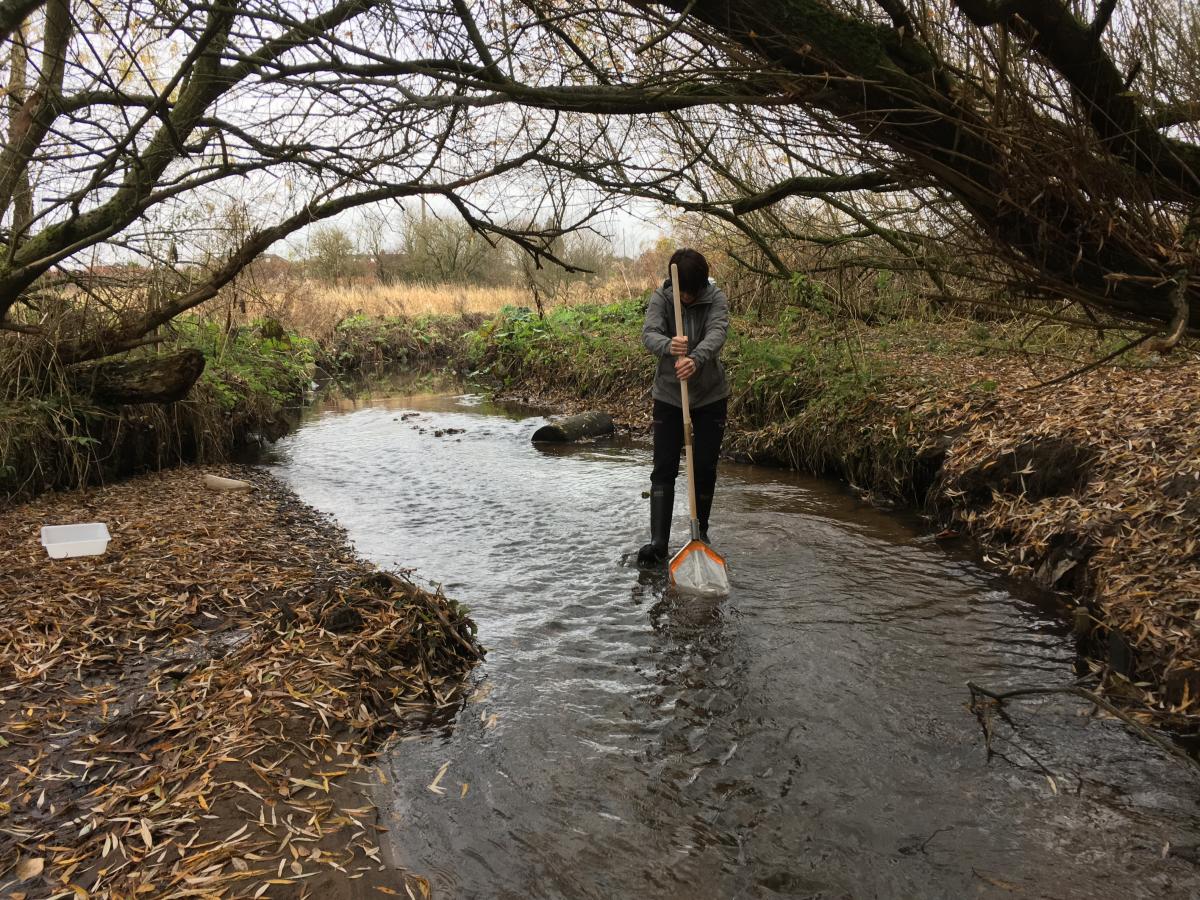 Explore Low Hall - Part of the Flashes National Nature Reserve
Low Hall is a well-loved smaller site that is part of the Flashes of Wigan and Leigh National Nature Reserve (NNR). It is particularly well served with art trails, sculptures and benches. Known locally as "Sammy's Flood" it comprises of lots of hidden surprises including open water, swamp, scrub and woodland.
Wildlife highlights include the rare white letter hairstreak butterfly (which specialises on elm trees) and the grizzled skipper, which is more typical of a southern chalklands than a northern urban nature reserve. You can also see kingfisher, water rail, dragonflies and damselflies. Other rarities include the secretive water vole and willow tits. 
Low Hall is the result of subsidence of historic mineshafts and coal workings. Local historian Joyce Haggarty has charted Low Hall's heritage [hyperlink History of Low Hall | Carbon Landscapes] including the 1945 train disaster where the Engine Dorothy, thirteen wagons and driver Ludovic Berry went down a mineshaft never to be recovered. Information can also be found on the information board in the car park.
The reserve is owned and managed by Wigan Council. It has an active Friends Group that communicates via facebook [hyperlink (5) Friends of Low Hall Nature Reserve Hindley | Facebook].
Low Hall Car Park including south Access to Amberswood - Liverpool Road (A58), opposite Crompton Street, Platt Bridge, Wigan nearest postcode WN2 3UF. 
Useful info
There is a small car park off Liverpool Road with an information board and bins. On the site there are picnic areas, a sculpture trail and benches to sit on. 
Address
Liverpool Road, Hindley, Wigan, WN2 3UD
Related projects