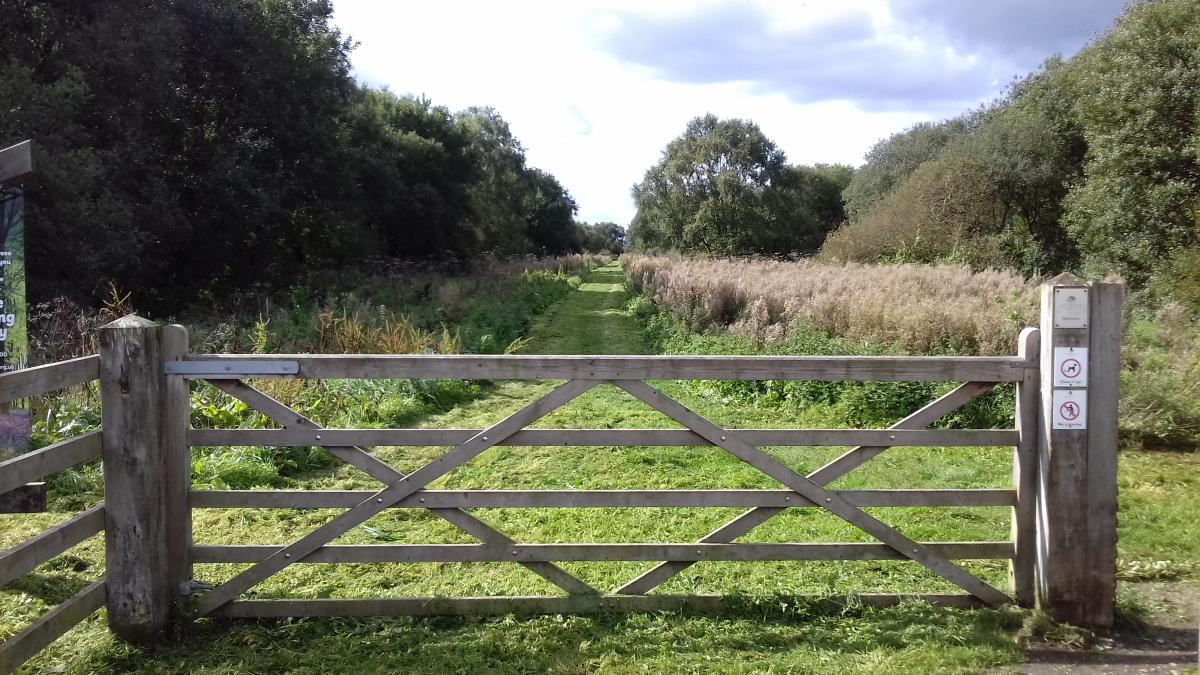 Explore New Moss Wood
Within walking distance of Irlam Train Station, The Station Irlam – Train Station, Restaurant, Bar & Events and heritage museum, New Moss Wood began life as a bog, was drained, became a place for the Victorian night soil of Manchester, a post-war vegetable farm, a woodland planted in 1998/99 and in 2020 had a rewetting programme with a mini moss created.
A metal art gateway welcomes you and was designed by the children of Cadishead Primary school. On site there are a few hidden adventure balance beams, a poetry podcast trail hyperlink and the ability to download the augmented reality wildlife app (www.carbonlandscape.org.uk/soundbites) so you can see the hidden wildlife. The site is also on the bridleway so it is possible to cycle north to the bigger Little Woolden Moss Nature Reserve [hyperlink Little Woolden Moss | Carbon Landscapes] but please note you will need to walk with your bike at Little Woolden reserve.
The site is owned by the Woodland Trust and supported by the local Hamilton Davies Trust [hyperlink Homepage - Hamilton Davies Trust].
Address
There is a small car parking area New Moss Wood, Moss Road, Cadishead, Salford (nearest postcode) M44 5JT.
Useful info
New Moss Wood has a good network of mainly grassy paths connecting the open grassland to the young woodland. Due to the soft and wet ground conditions in New Moss Wood, horse riding and cycling are not permitted within the wood.
Address
Moss Road, Cadishead, Greater Manchester.
Related projects